Main content starts here, tab to start navigating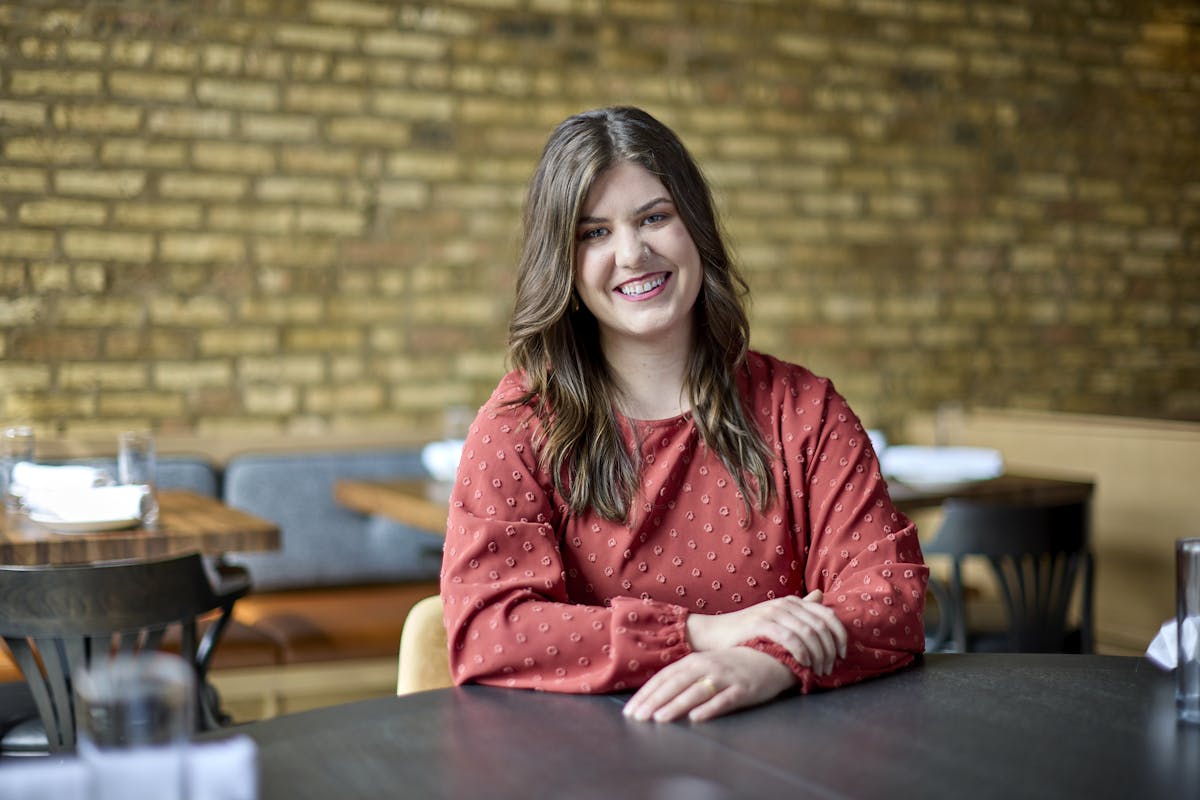 KATHERINE STURGILL
General Manager | Wine Director
Level two sommelier Beverage Director and General Manager, Katherine Sturgill, leads the wine program at Daisies (2375 N Milwaukee Ave) through a lens of equity and versatility. She has curated the restaurant's ever-evolving, seasonal wine list to work hand in hand with the farm-to-table culinary approach, in tandem with her mission to showcase otherwise marginalized producers.
Having first arrived in Chicago in pursuit of her Master of Arts in Religion at University of Chicago. Katherine's interest in wine was first sparked by her love for studying history. When she wasn't in class, Sturgill began working at Acadia, where she learned how to taste wine and do blind tastings. Eventually, she moved on to work at Blackbird to gain experience in serving. There, she worked alongside her server colleagues to help curate wine pairings.
During the COVID-19 closures, Sturgill used her time laid-off to harness her connections in the hospitality industry to contribute aid to medical teams. Sturgill and some friends created a charitable initiative, "Gloves4Good," that facilitated the donation of many kitchens' otherwise unused gloves to hospitals in need.
For Katherine, the study of wines and academia are interwoven. She sees the wine world as a microcosm of society, like a reflection of social hierarchies, economic landscapes and the ways in which our treatment of others governs throughout it all. She thinks about ethics as the highest good, and food and beverage as a way to facilitate one's values tangibly. Sturgill steers her team, the list of producers and her approach to hospitality itself through this deliberately ethical lens.
Initially joining the Daisies team as Beverage Director in the spring of 2021, she has since also acquired the role of Front of House Manager. Her approach to curating Daisies' wine list is entirely rooted in balance. As a rule of thumb, Sturgill leans towards low-intervention, natural styles of wine in her lineups. While she builds on producers and styles that are considered classic for those without a background in the industry, Katherine also incorporates more nuanced bottles that wine lovers are sure to appreciate. Across the board, Sturgill aims for versatility in every facet of her role.
Katherine has continued Daisies' theme of listing domestic wines, but has infused her own sense of values to the roster. Sturgill focuses on creating space on her lists to uphold wines made by non-male and BIPOC individuals, as well as vineyards led through environmentally sustainable practices.