Main content starts here, tab to start navigating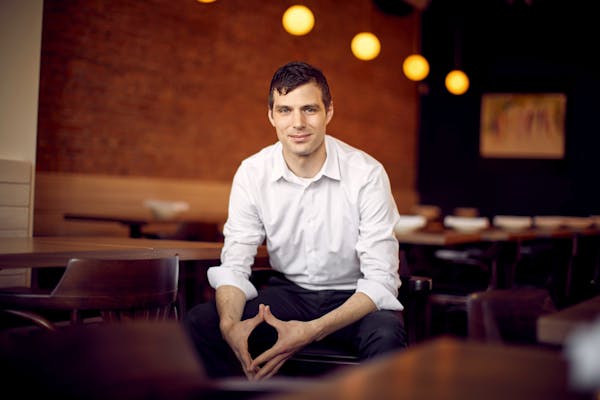 KEITH WHITTEN
GENERAL MANAGER AND WINE DIRECTOR
At Daisies, Keith Whitten displays his dedication to hospitality as general manager, bringing a superior level of service and a striking wine selection to chef Joe Frillman's vegetable-focused and pasta driven restaurant.
Whitten joined the opening team of Daisies as general manager after working with chef Frillman at Balena in Chicago. With more than ten years of hospitality service experience, Whitten sets Daisies' tone of professional and attentive, yet comfortable service while personally curating the wine selection for an eclectic all-American wine list.
Whitten's sommelier experience and endless fascination with regional terroir guides the wine selection at Daisies. In aiming to craft Daisies' wine list to match chef Frillman's menu development philosophy, Whitten stays close to home in his selections: all of Daisies wines are American made, but with an emphasis on diversity.
"There are so many places where wine is made in our country, and so many people in these places taking exciting decisions and creative risks," Whitten said. "We want to surprise people with our wine menu."
Whitten first discovered his passion for hospitality service while working to support himself between semesters studying poetry and creative writing in Tucson, Arizona. At the historic ArizonaInn in Tucson, Whitten set the tone for his standards of service while taking etiquette classes with his team before moving to Chicago. In 2006, Whitten accepted a position at Trattoria 10 where, as a member of an upscale floor staff, he honed his skills.
After four years at Trattoria 10, Whitten spent a short time at Tavern in the Park, and then moved to Balena where he met chef Frillman. There, he ran the beverage program and managed the floor staff for two years before chef Frillman approached him with the possibility of a general manager position at Daisies. Drawn to the opportunity to create his own service program, Whitten accepted the task and joined the opening staff of Daisies in 2017.
At Daisies, Whitten provides a solid foundation for the staff, and uses his hospitality background to make guests feel at home. While developing his team's service standards and establishing meaningful relationships with guests, Whitten leads the team at Daisies with a philosophy that aligns with chef Frillman's: keep the craft cozy, friendly and approachable.