Main content starts here, tab to start navigating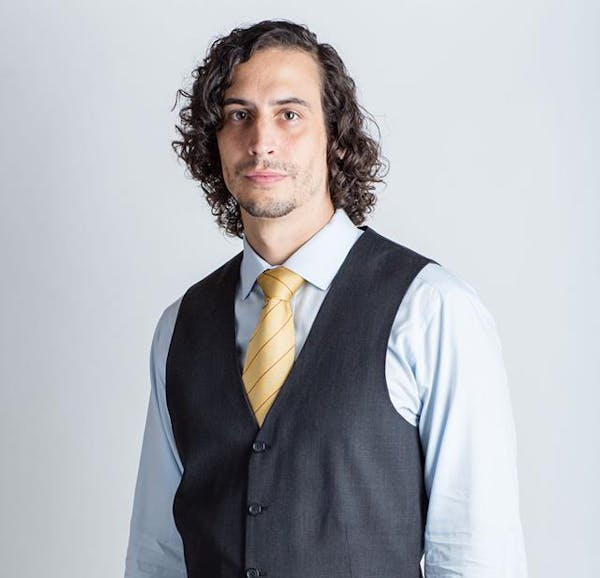 PETE GUGNI
SPIRIT GUIDE
Originally from Detroit, Peter Gugni brings over 13 years of industry service and a wide portfolio of cocktail and spirit experience to Daisies, Logan Square's Midwestern pasta focused venture.
A jeweler and blacksmith turned drink designer, Gugni earned his BFA at the University of Michigan before switching to the service industry in 2003. He officially made the move to Chicago in the same year.
While finding his passion for drink development Gugni helped open and operate the West Loop lounge Reserve. Over the next three years, Gugni assisted in the operation of both Le Passage and the Drawing Room in Chicago's Gold Coast neighborhood, where he garnered significant national press attention. In 2008, he accepted a position with Bacardi as their west coast brand ambassador, and moved to San Francisco.
In 2010, Peter made his second move to Chicago, taking the lead as mixologist and general manager of The Bedford, a restaurant/bar located in the Wicker Park Neighborhood of Chicago. With this move came even more national recognition: Gugni and his creations have since been featured in USA Today, The New York Times, E Entertainment, and Eater National.
Gugni met Joe Frillman, chef and owner of Daisies while working at Balena in 2012. Since then, he's juggled stints at Sportsman's Club, Scofflaw and Bar Deville, where he honed his skills as a full-time bartender. Working as Fernet Branca's market manager and brand ambassador for the city of Chicago, Gugni launched Branca Bar with Danny and Doug Marks of Emporium Arcade Bar in early 2017.
Always drawn to the outdoors and gardening, Gugni's role at Daisies and collaboration with chef Frillman is a perfect fit. Drawn to the seasonal and farm-to-table atmosphere that Daisies provides, Gugni is using his mixology skills to craft seasonal cocktails for Daisies. As the beverage director, Peter uses his mixology skills and experience to make vegetable-forward drinks: libations like the Beet Old Fashioned and The Green Giant mirror chef Frillman's restaurant concept.
With eyes toward fermentation projects like shrubs, sodas and kombuchas, Gugni leads the Daisies beverage program in a well-rounded and farm-forward direction. Utilizing not only seasonal fruits but also vegetables, Gugni is pushing the boundaries of conventional cocktails with his farm to glass approach.